For over a decade, a framework of a house stood abandoned on a hill in the center of an 8,000 square meter property. Our mission was to breathe life into this classic and symmetric structure, and to give it a modern interpretation, both inside and out.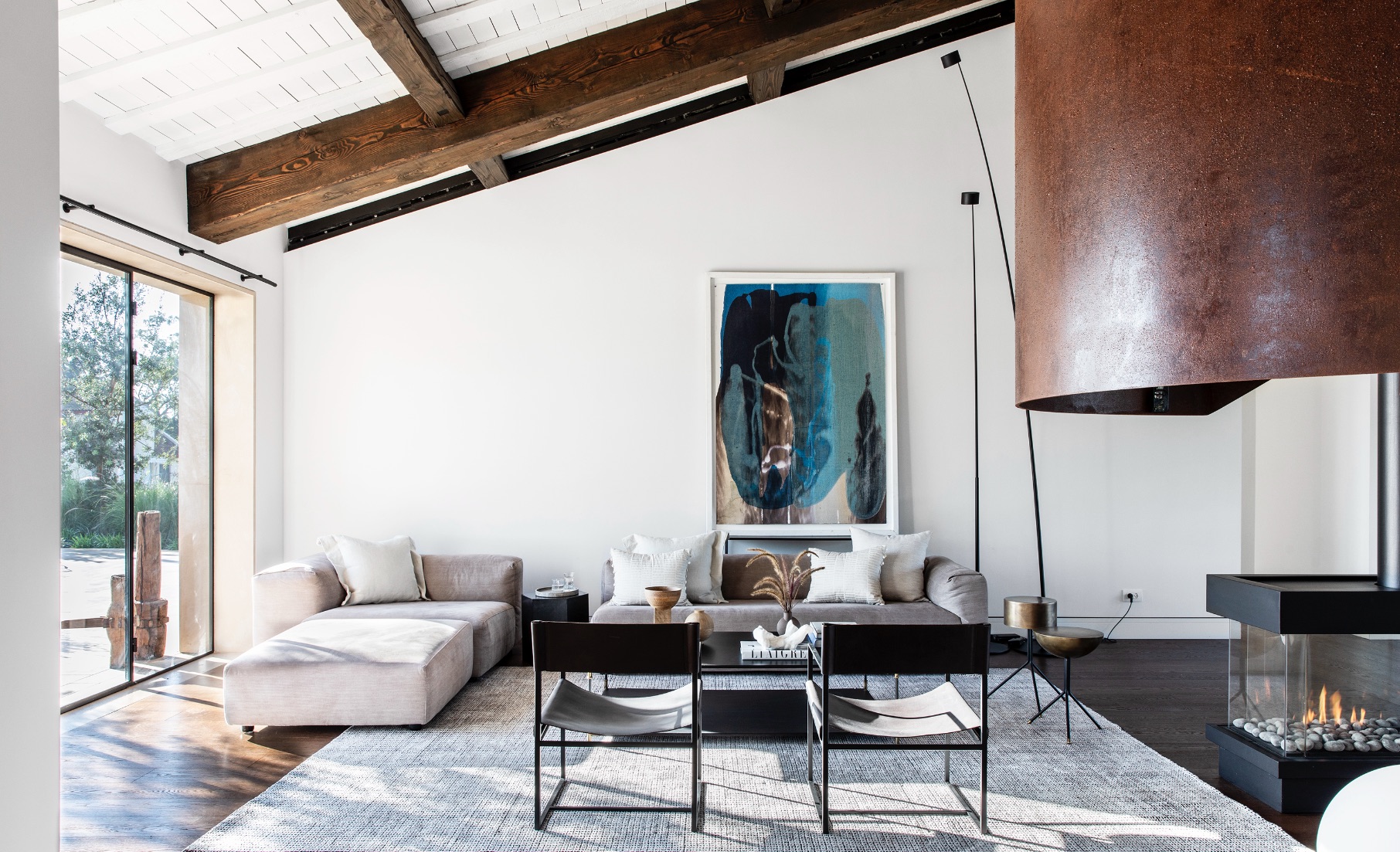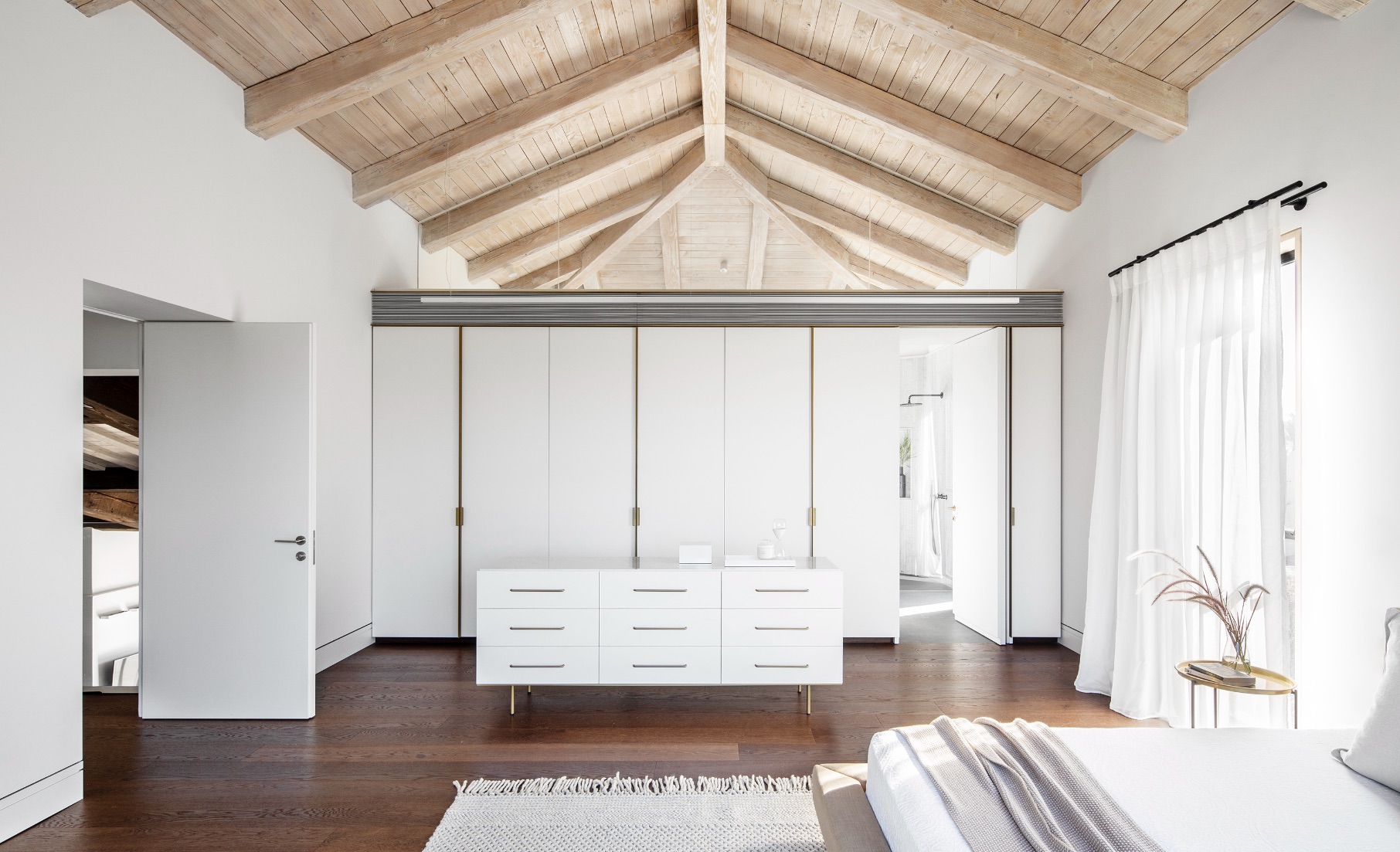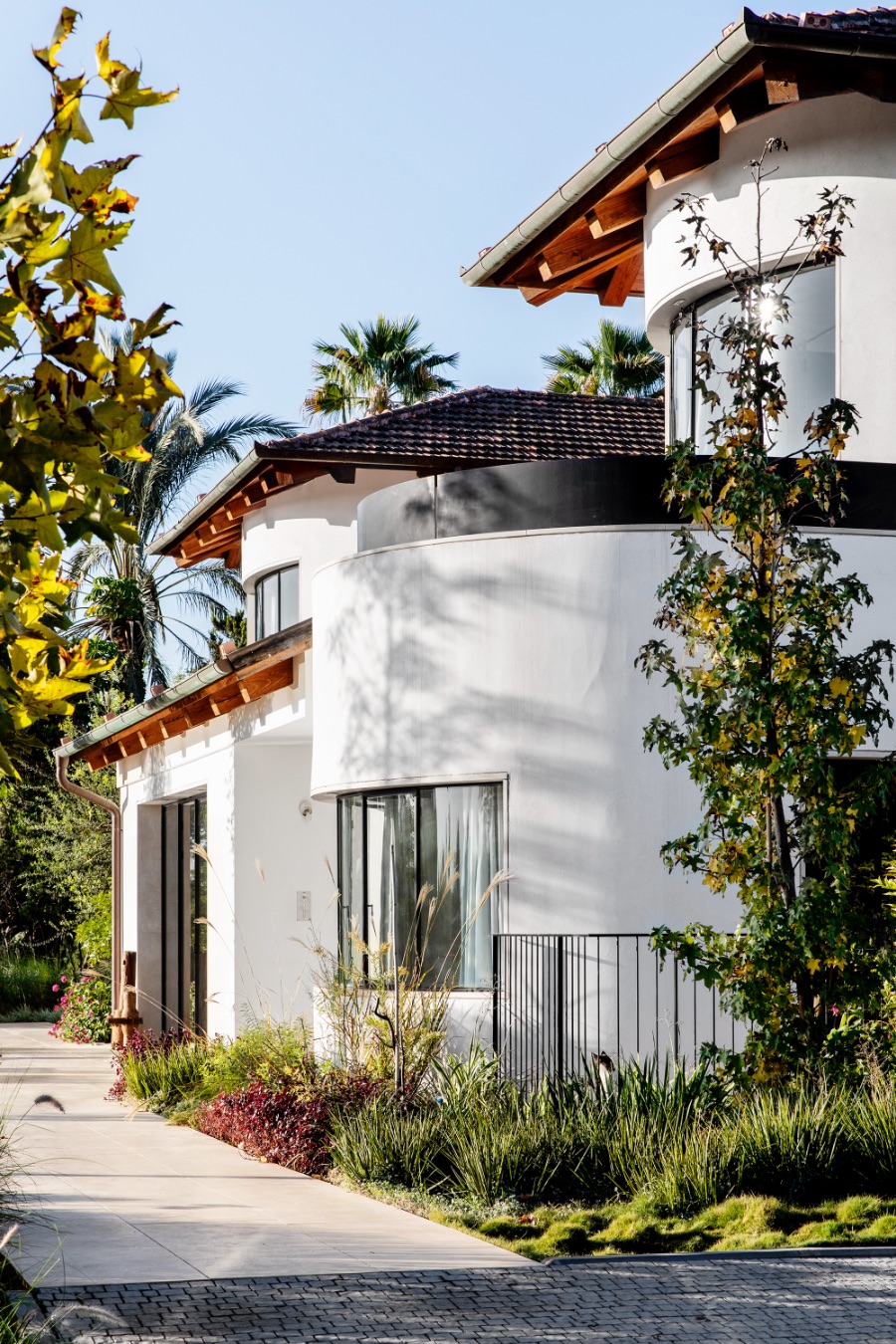 The structure's location in the middle of the plot led us to make several initial decisions about the exterior. First, we decided to create a new pathway to the house, framed by greenery on both sides. Second, we placed the pool in the entry point to the house. Designed with a sunken seating area, and a floating wooden platform above it, the magnificent pool is surrounded by plants, forming a large natural-stone tile patio. We used black steel for the openings and windows, with added sand-colored stone frames, giving a contemporary look to the exterior.
The original structure had an amazing wood ceiling, which we were happy to preserve, and make it a focal point of the main living area. The entryway and living area were placed under the double height section of this ceiling, while the family room, kitchen and dining room areas have a lower ceiling that creates a more intimate atmosphere. We positioned a custom-designed staircase of reddish Corten steel between the higher-ceiling public spaces and the more intimate spaces. The staircase serves as a dramatic sculptural element that is visible from every angle on the ground floor.
We positioned the kitchen and dining areas so they face the orchard in the back of the property. The design of the kitchen combined a variety of materials: The bottom cabinets are made from smoked oak, while the full height cabinets are made of black iron that integrate the air conditioning vents. There is also an island made of iron with floating cabinets of stainless-steel topped with Carrara marble.
The top floor is a gallery that overlooks the main level. There is a white iron bookcase running the length of it, interspersed with doors that lead to the bedrooms. We kept the ceiling exposed in all the bedrooms and lowered the walls between the bathrooms and bedrooms to maintain the flow of the space, and positioned above them triangular pieces of glass.