This extensive renovation project started with an old, derelict house with a red tile roof on a one- thousand-meter square property in Ramat Hasharon. Our mission was to turn it into a modern home while preserving its classic exterior.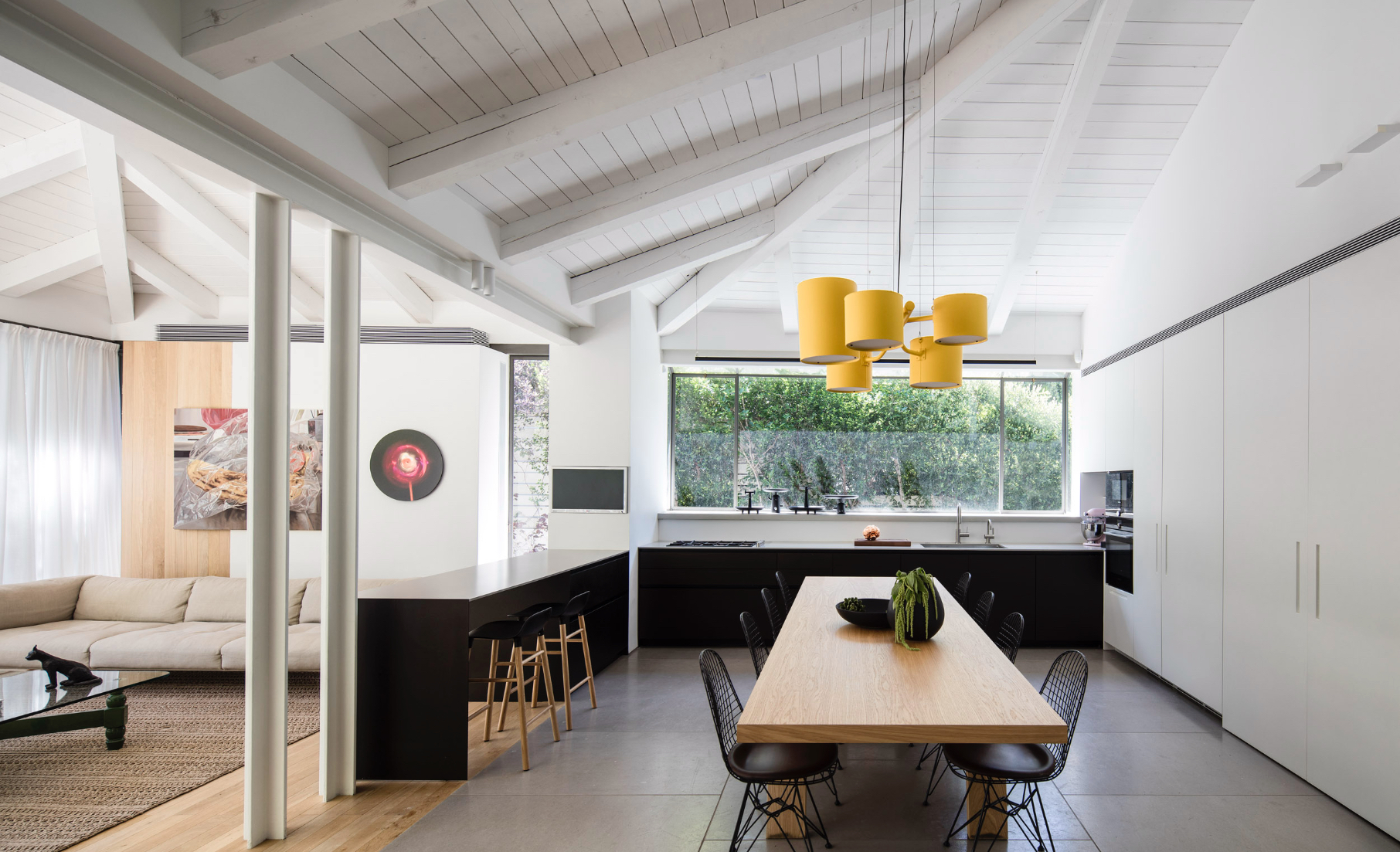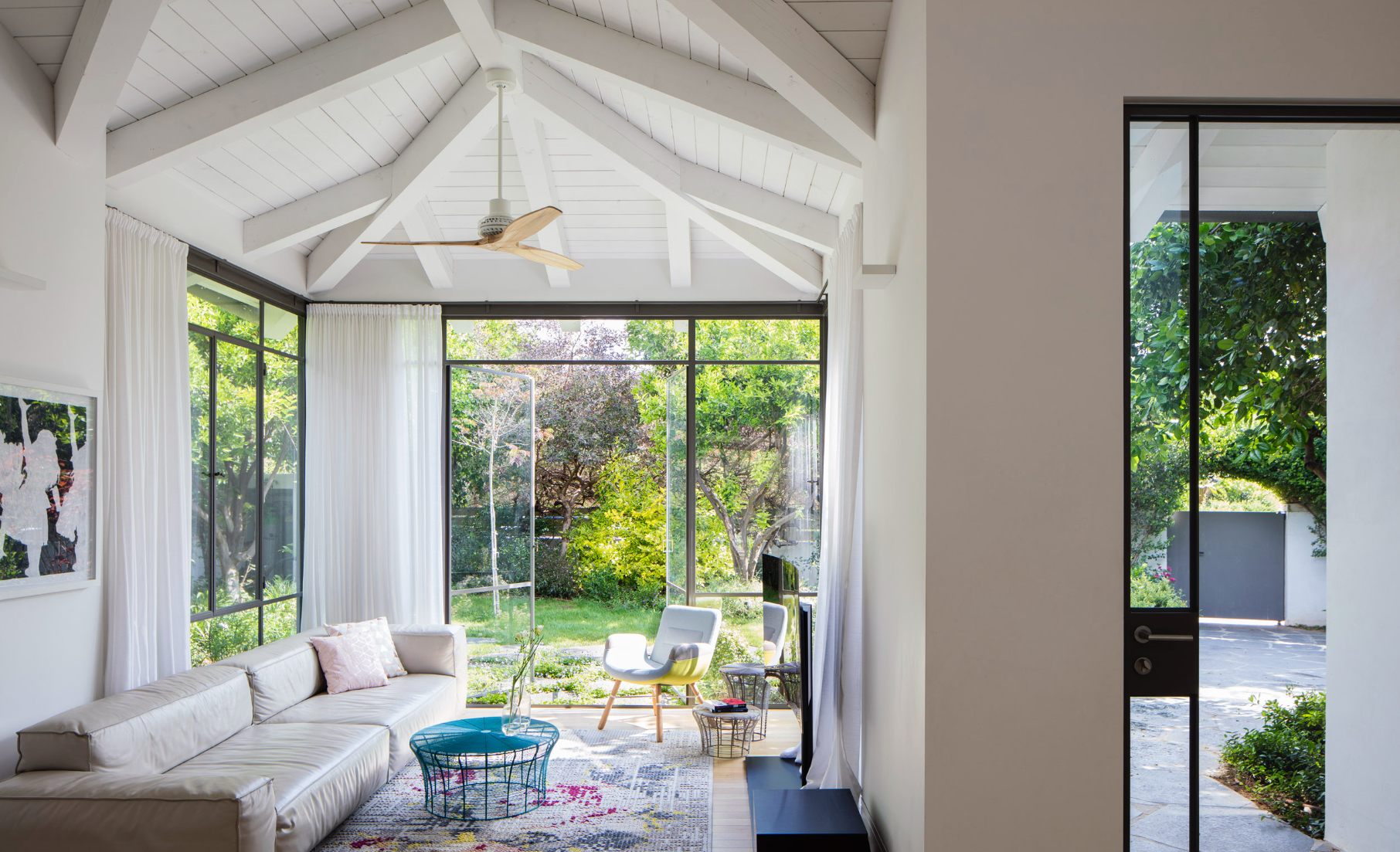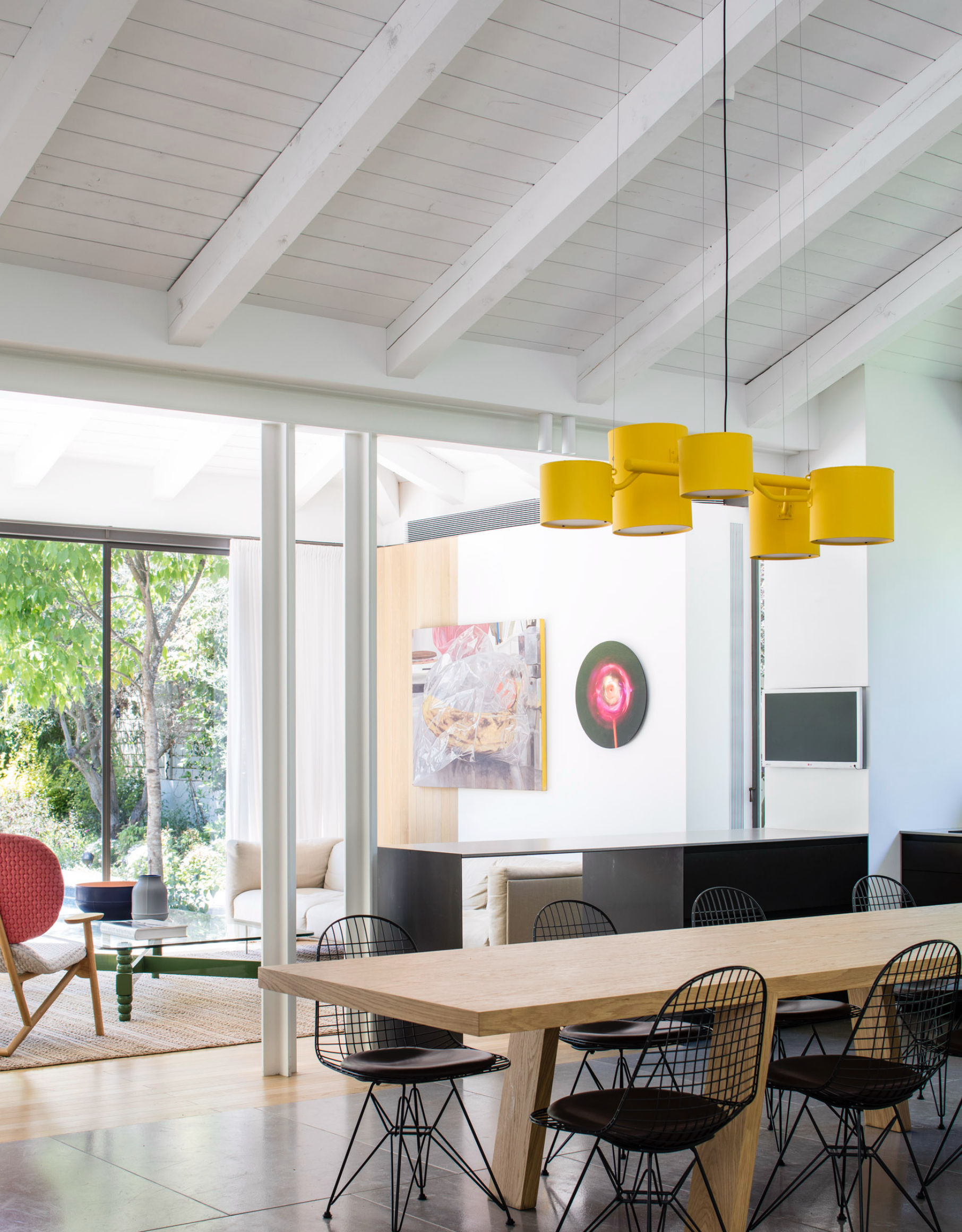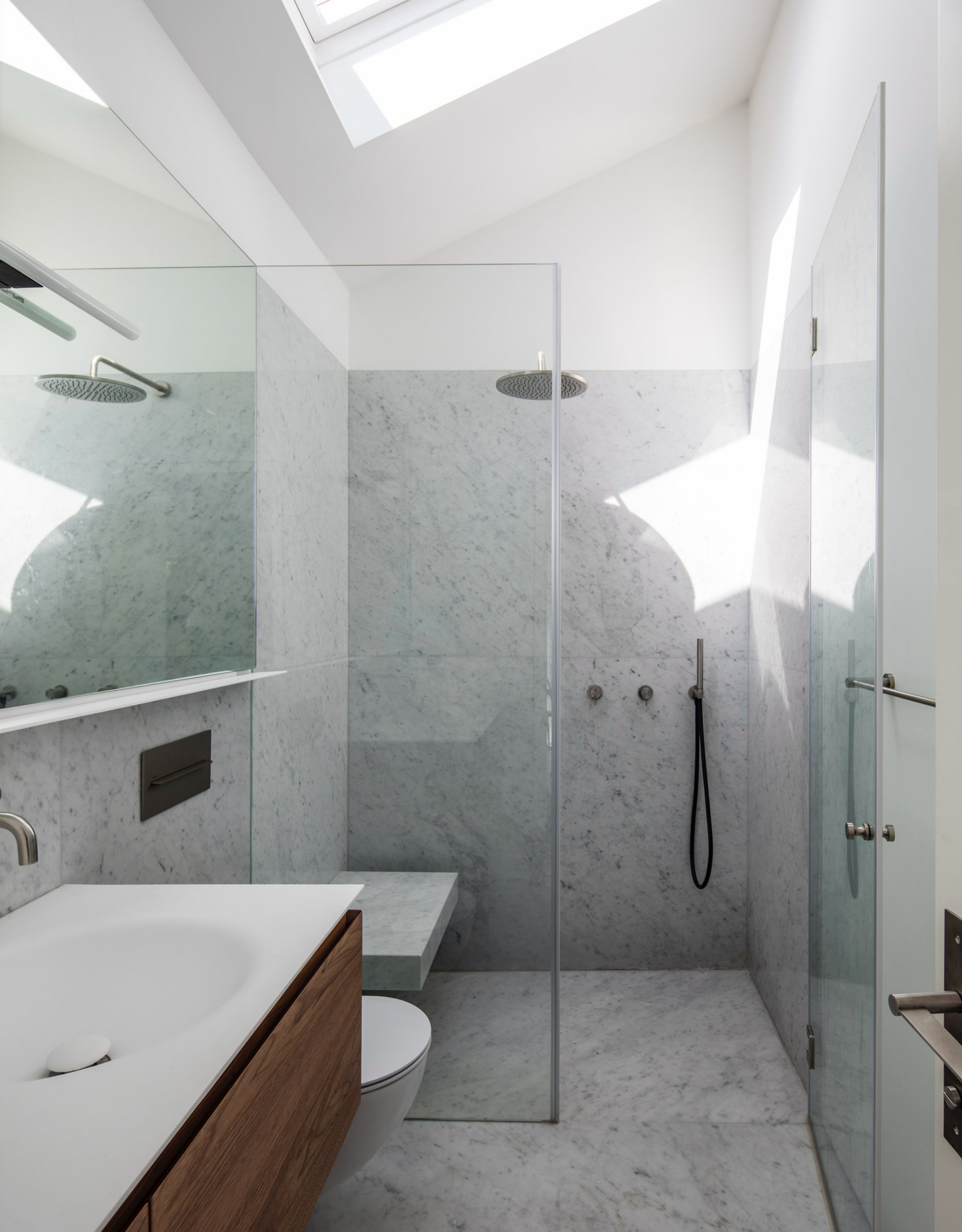 First, we opened up the house with large iron windows and doors that flooded the previously dark house with an abundance of natural light. We added a steel pergola alongside the swimming pool, that both contrasts and compliments the country garden that surrounds it.
The original wood ceiling was painted white and used to define the public spaces. The kitchen and dining room were placed under the main ridge beam. Another set of beams extenuates the living room, while a lower set of rafters is used for the family room that overlooks the front garden.
The naïve style of the original old structure serves as a constant backdrop to the modern design of the renovated house. A delicate balance of warm and industrial materials creates clean and meticulous spaces with a soft and inviting atmosphere.
The owners' vast art collection adds a decisive note for the uniqueness of the house, bringing in a colorful, cultural and personal touch to the house.