The house is positioned in front of a field. Each window is like a frame, captivating the scenery's ever-changing beauty.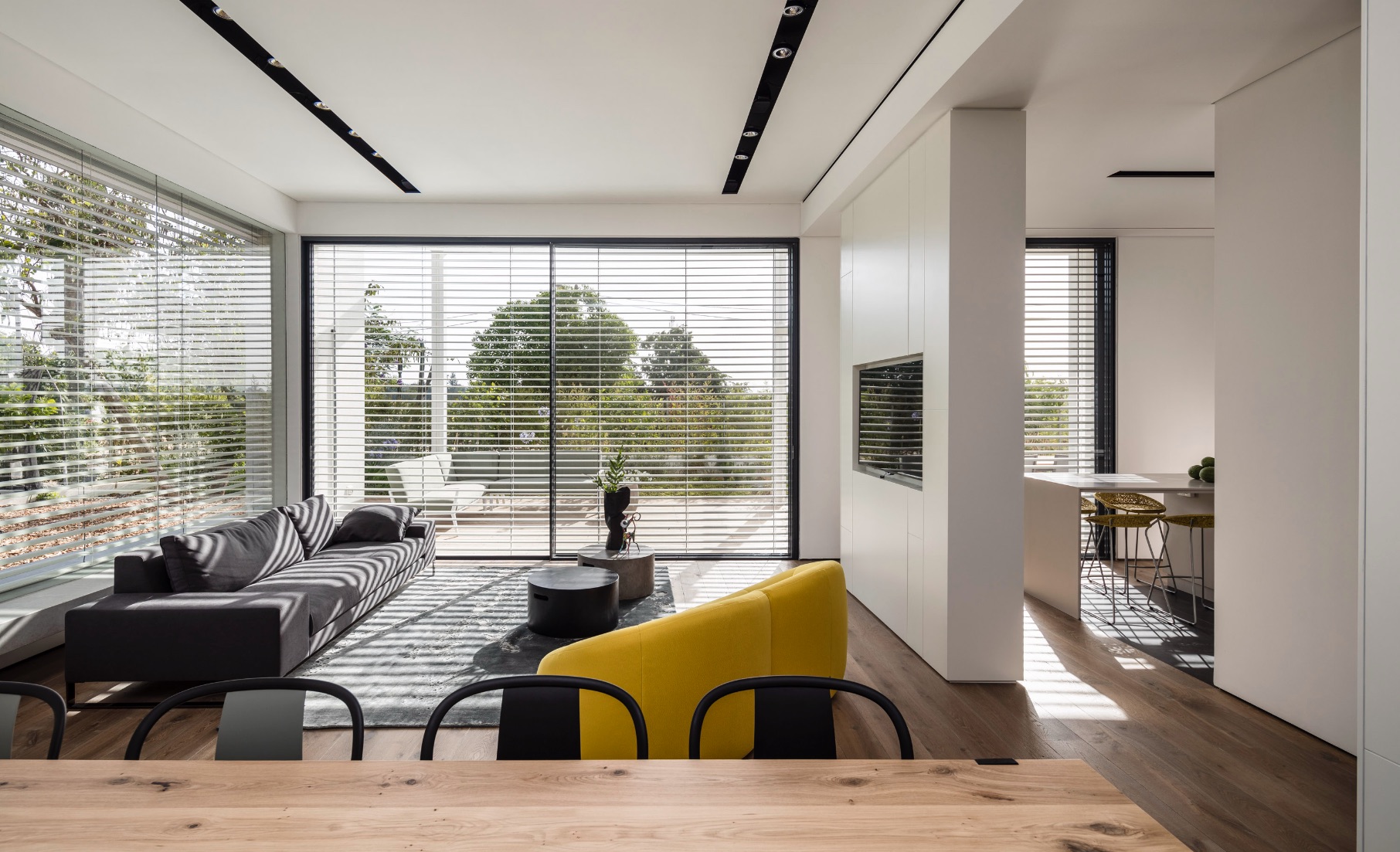 There were two starting points for planning the house in Kibbutz Givat Hashlosha: The basic, naive shape of the old kibbutz houses surrounding it, and our desire as architects to explore the structure of a barn, spanning the long, narrow lot facing the fields. The clients, on their part, expressed their wish to emphasize the green surroundings and the changing seasons.
The house is built of two white narrow facades, ending in a gable. Between them there is a long and narrow structure, resulting in a third façade, open in its entirety to the garden and fields. The narrow facades are somewhat subdued, with overhanging windows that quietly frame the landscape.
The elongated plan of the house creates an interior space that is exposed slowly. The living room, kitchen and playroom are defined and separated from each other, but they all share large floor-to-ceiling windows that face the garden and fields.
On the upper floor, every room has an outdoor porch that extends the entire length of the house, under the sloping roof.
The black iron frames that protrude from the narrow facades of the house have been carefully positioned and serve as "picture windows". In the master bedroom this window creates a seating area against a breathtaking landscape that changes with the seasons.