A state-of-the-art clinic for Aesthetic Medicine, founded by Dr. Larisa Barak using the most advanced technologies and situated in the heart of downtown Tel Aviv.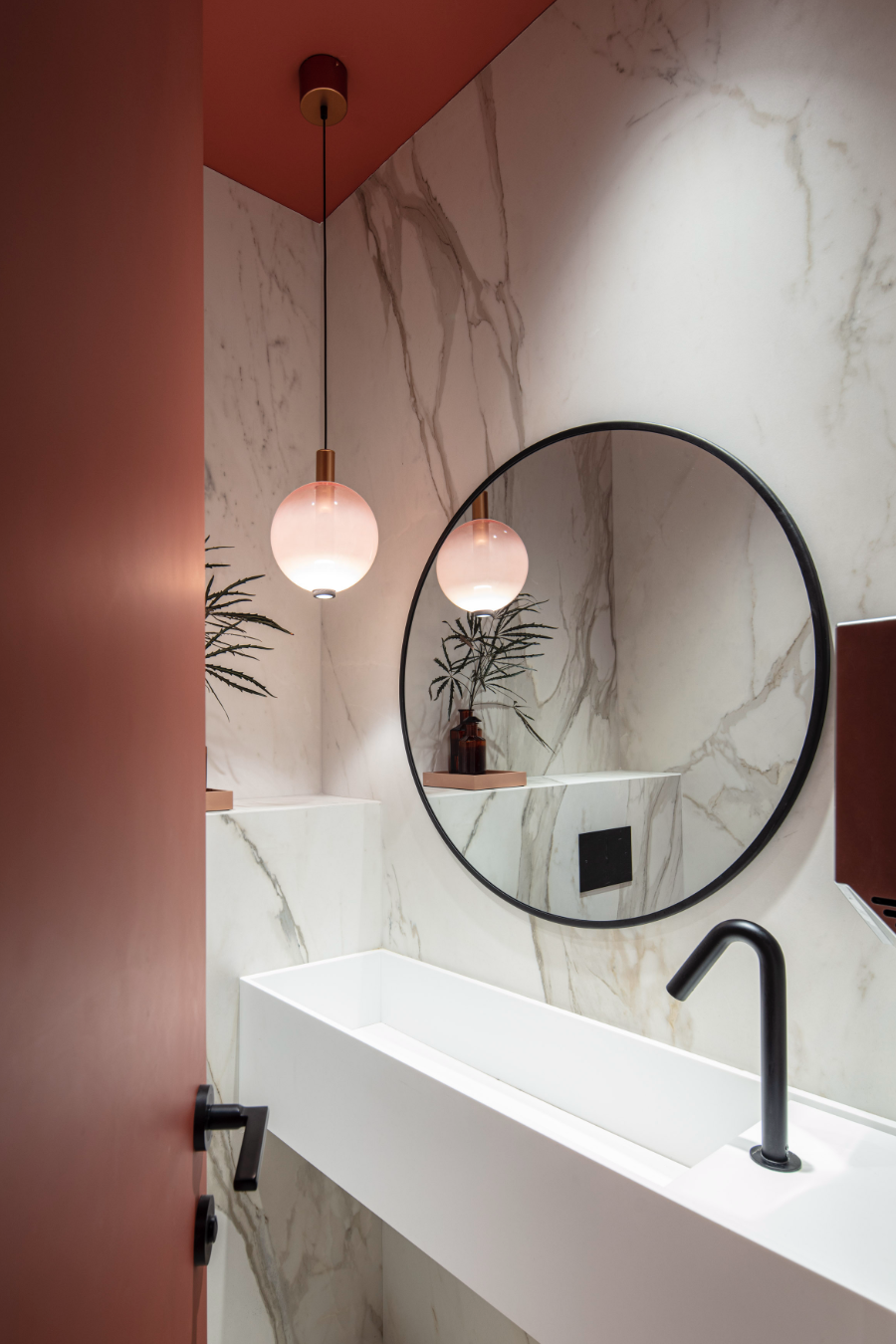 Our challenge in this project was to turn this facility into a home for Dr. Barak's community of customers creating an intimate, inviting space that encourages interaction and communication. Situated on the 20th floor of a modern high-rise, the clinic measures 170 sq/m.
There are four treatment rooms in the clinic, which leaves a substantial area for a communal lounge. We placed the rooms along the south side, next to each other; they are connected through an inner passageway for the medical staff. The clinic uses large medical instruments, which can be quite intimidating so we created a special storage room, from which the instruments are moved only when needed, leaving the treatment rooms clean and peaceful.
The design for the clinic is dominated by rounded wood cladding that runs throughout the space, creating an elegant and soothing atmosphere. In the center of the communal lounge, we positioned a bar, where the customers can hang out, have a drink or a snack, and chat with the clinic's beauty consultants. The lounge remains active also during the off hours, when it hosts cocktail parties and product demonstrations.
Our furniture selection aimed to achieve a colorful and sophisticated look and feel. We created several seating areas, of various types, and placed them carefully in the communal space to allow for both sitting alone or in groups. The visual information is communicated through an artistic arrangement of TV screens, of different dimensions, along the main wall.
The most dominant element in the space is the vast urban landscape that is seen through the east façade. The changing light of the city paints the clinic in vibrant colors.