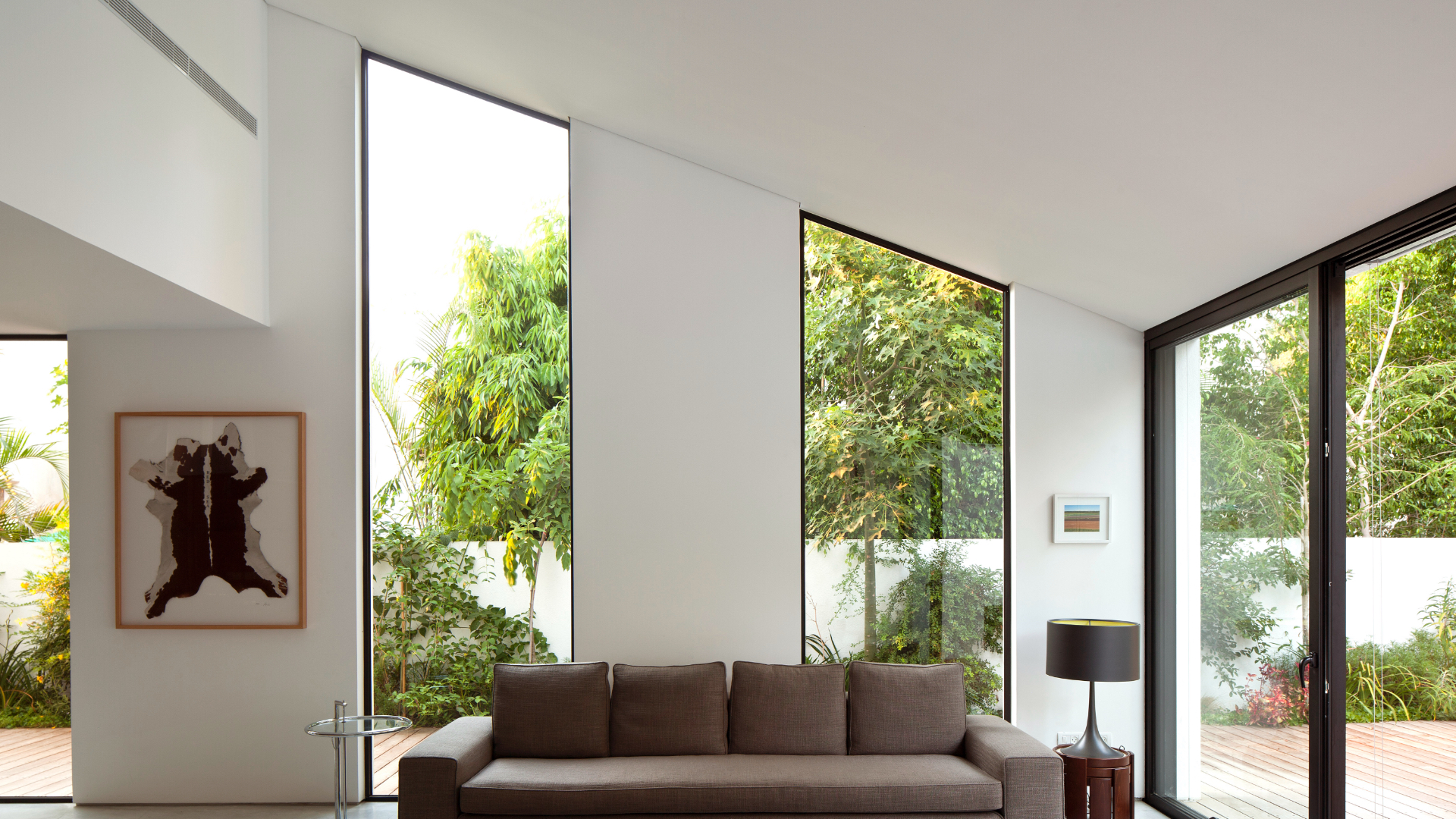 A private house that is a meeting point between two contrasting architectural languages, resulting in a story of connecting frame and content.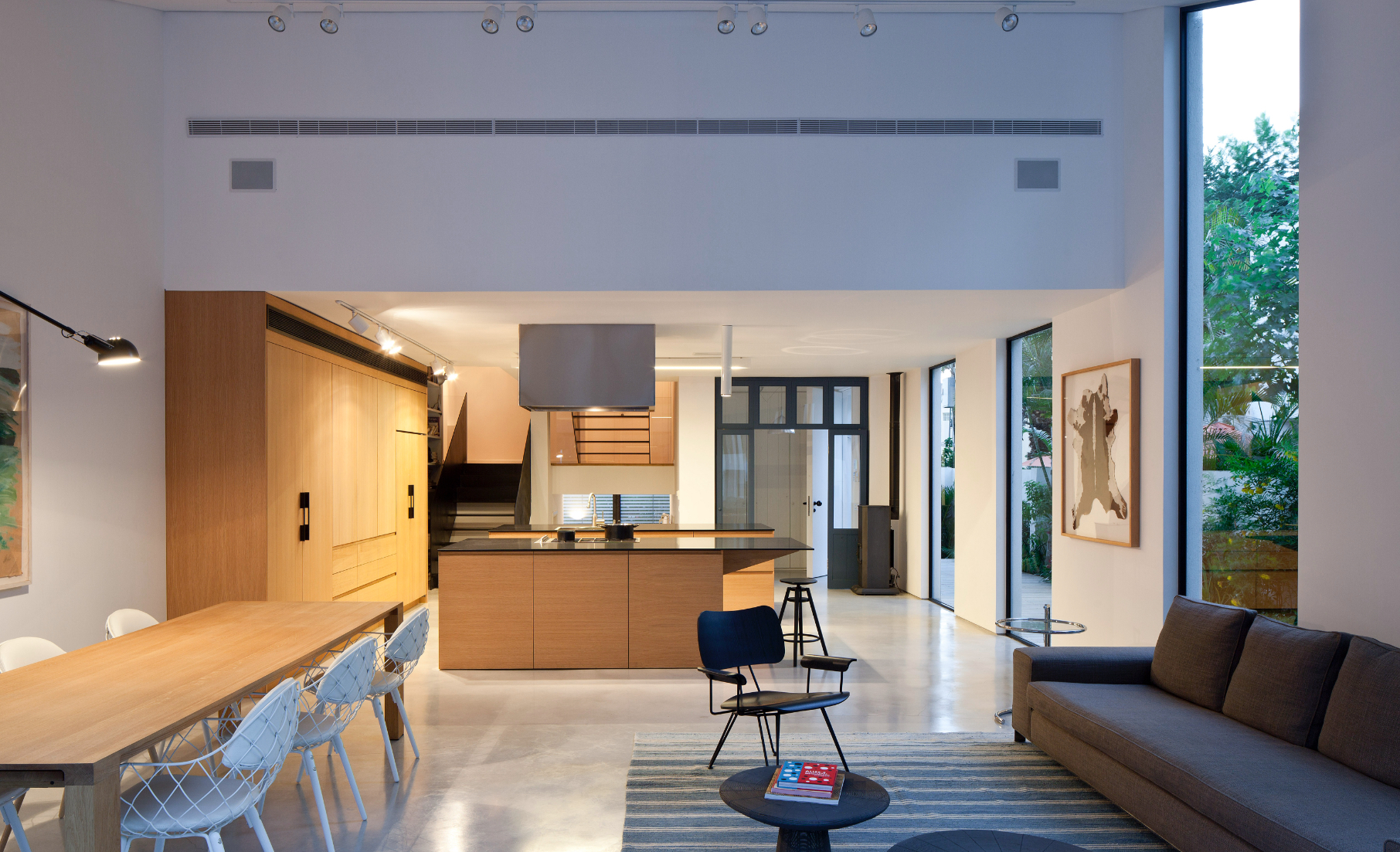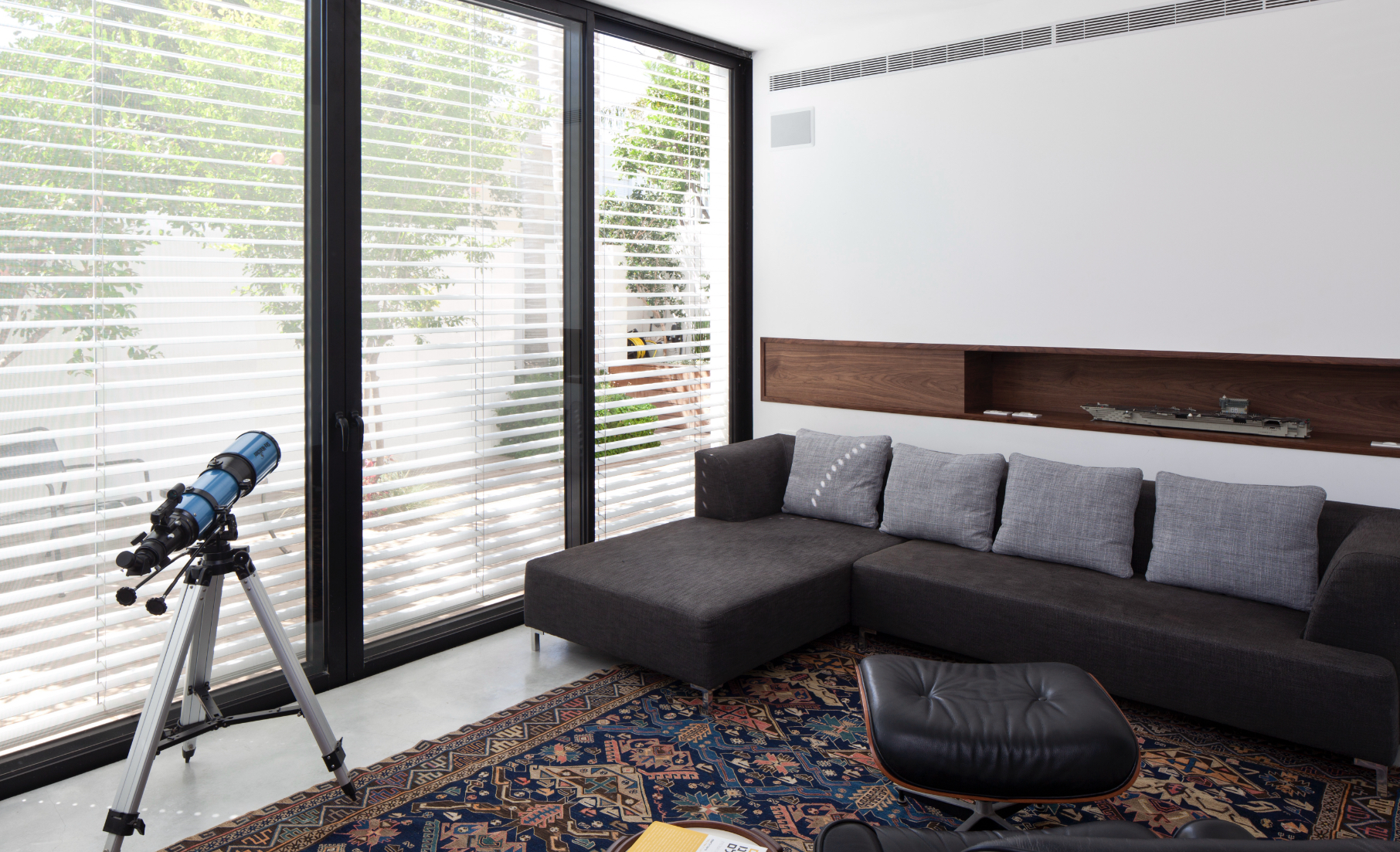 The starting point for this project was an old 270 square meter villa in a quiet neighborhood in Ramat Hasharon, comprised of four half-floors, consistent with the building style of the 1980s. Since we liked the position of the house on the property, we decided to keep the exterior framework of the house intact. The interior, however, was completely transformed, into a modern space, filled with clean lines and vast glass expanses overlooking the garden.
The new design strengthened two key elements: The different levels of the house were used to provide privacy for each family member, and the sloped ceiling idea, which we rebuilt to suit the new wall openings, giving the ground floor a dramatic double height presence, with an expansive view of the garden.
The new architectural elements introduced were large floor-to-ceiling windows. and a thin black iron staircase that connects the different levels. These let an abundance of light and airiness into the complex space.
The living room faces the back garden with its round pool, an adoring remnant from the original house. The kitchen is positioned in the center of the floor, and serves as its heart. On one side it faces the living room, and on the other the family room. The vast attention paid to the kitchen shows its importance in the family's daily life and its material design creates a framework inside the open space.
The massive bookshelves stretching along the entire stairwell also says something about the homeowners. Its structure is absorbed into the white walls of the house and only the books serve as a colorful element, in the otherwise white space.
On the level above the ground floor are the son's room as well as a sloped master suite with sprawling views of the garden. The attic was converted into a private living-unit for the daughter.