This family villa in Ramat Hasharon was an opportunity for exploring the concept of the ideal home. The result is a contemporary interpretation of the classic house structure.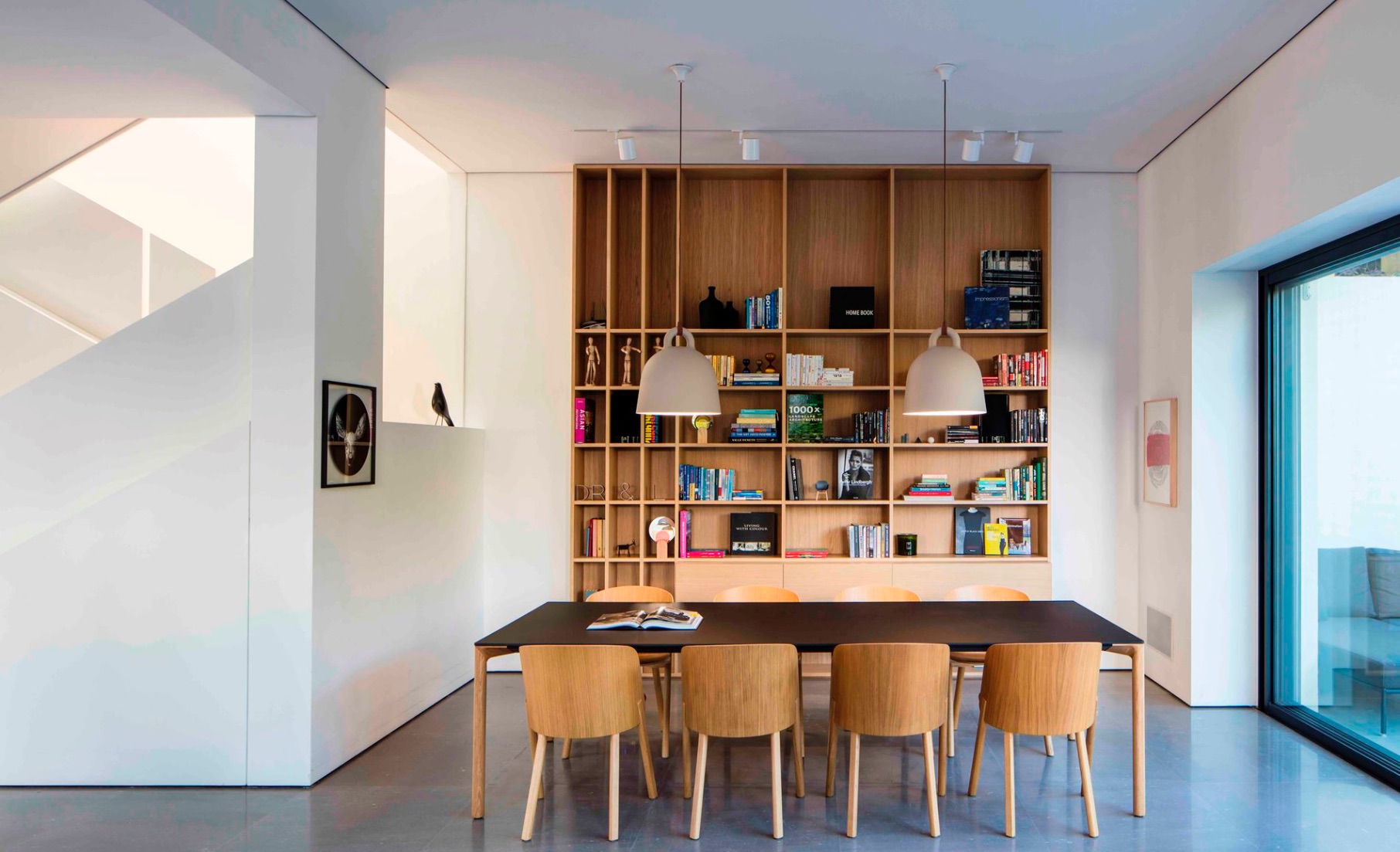 A two-story elongated house forms the basic structure, together with a basement and a sloping roof. A series of openings with wooden shutters in the house's flat facades generates a functional aesthetic.
The ground floor is divided into a living room and kitchen that are separated by a central entrance space. Opposite the entrance is a white staircase, lit by sunlight, like a sculptural element that visually connects the two floors of the house. The staircase is covered in light wood – a recurring motif that reconnects all parts of the house, embellished by thin, opaque steel railings, that lead to the parquet on the upper living floor.
The homeowners are very fond of cooking and entertaining. The kitchen occupies a significant portion of the ground floor, forming an intimate, secluded area which is defined by light wood kitchen cabinets and a wall of tall stainless-steel cabinets. In the center of the room is a large wooden island that serves as a table for everyday meals.
The living room is open with a large window to the backyard. Behind it, a more formal dining area is situated against the backdrop of a large wooden library.
On the upper floor, a family room connects the three children's rooms to the master suite, which ends in a private balcony running along its length. The sloping wooden roof remains exposed and painted white, combined with the light parquet and wooden shutters to complete the warm, "homey" atmosphere.